See the impact of your donation on the actual recipient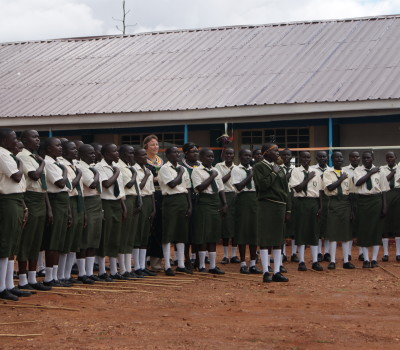 Steve
and 12 others gave the construction project
St. Elizabeth School had its grand opening!
Thank you very much to all those who have supported the St Elizabeth's school through SeeYourImpact. On behalf of the St Elizabeth girls, we are extremely grateful to you for your investment in their future. We spent two days visiting the St Elizabeth's Secondary School at the end of May, ...
read more
St. Elizabeth's girls are dreaming bigger than ever before!

Patrick
gave the construction project
Learn more about the project!
Ground was broken on the the school construction!
Tell us why you this cause!